Funhouse pinball prototype
Serial # X570013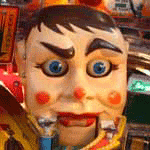 Playfield shot showing all 5 S-T-E-P-S targets silkscreened
&nbsp
&nbsp
Close-up of filled-in "P" target. This was supposedly changed on
production models because it interfered with the shots on either side.
&nbsp
&nbsp
&nbsp
&nbsp
Rudy and custom "Funhouse" lampshade
&nbsp
&nbsp
Top steps location says "Lite quick multiball w/lit" where
production models said "score 500,000 points w/lit."
&nbsp
&nbsp
Diamond plate playfield. Note it does not have the part number beneath the DP logo like later models.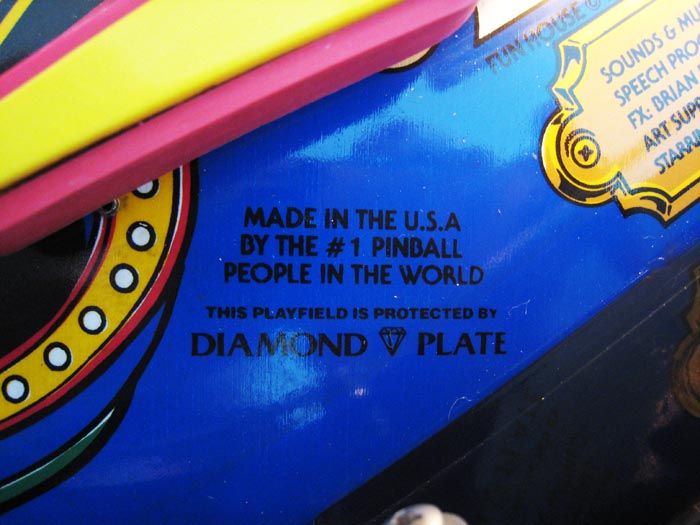 &nbsp
&nbsp
Registration of reds is slightly off on lower section of playfield.
Also, notice the words "Gang Way" are not present on the inserts here like they are on production games.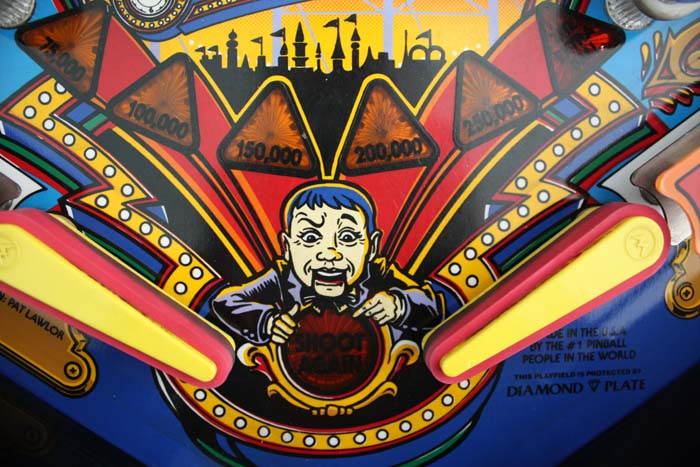 &nbsp
&nbsp
&nbsp
&nbsp
The credits on the proto are slightly different than on production games. On production
games John Hey is credited with Sounds, and Chris Granner is credited with Music as well
as speech processing.
&nbsp
&nbsp
Wide siderails like System 11 games, changed for production models
&nbsp
&nbsp
There is no Williams logo on the side art. My reds have all faded out completely ;(
Compare to new side art below.
&nbsp
&nbsp
Red bulb boards under playfield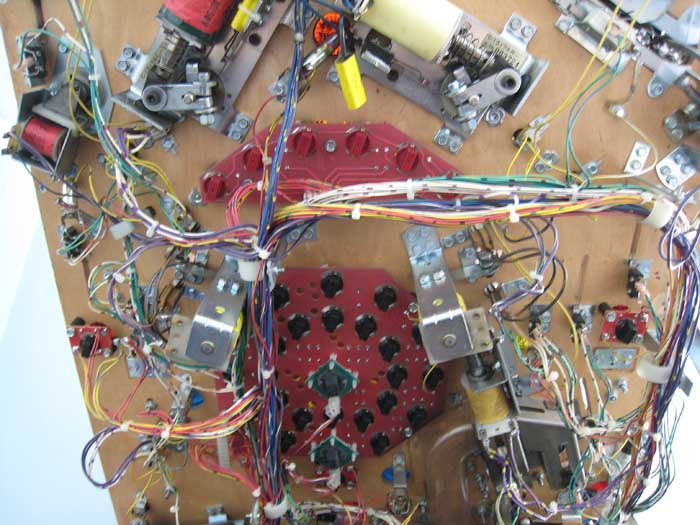 &nbsp
&nbsp
Custom funhouse wavy mirror topper with lamps and dimmer
***new! lights chase!***
&nbsp
&nbsp
&nbsp
&nbsp
&nbsp
I finally broke 100 million!
&nbsp
&nbsp
Rudy, circa 10/31/94
&nbsp
&nbsp