Good Day Sunshine
Hi, my name is Nico Maria...I just got here November 3rd at 12:14AM, I weighed 7 pounds 2 ouncces and I was 19 3/4 inches long.
I was born at home into a giant water birthing tub, it was fun!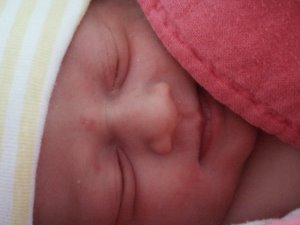 My big sista has already been a big help to my mom and dad, you can check her out here:
ThoraRuth
as well as the
Main News Feed
Can't wait to meet you!
(more pics to come, stay tuned)